2

Brief Call with Franchise Representative

3

Application, Background Check, & FDD Review

4

Attend a Discovery Day That Includes Visits to Area Centers

5

Execute the Franchise Agreement

6Real Estate and Center Location Selection

7

Secure Financing

8

Center Construction and State Licensing

9

Comprehensive 4-Week Owner Training

10

Grand Opening
Want to understand how crucial Child Care is right now? Ask anyone you know with kids under 5.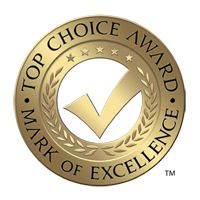 We started Discovery Point with one center almost 30 years ago and have expanded exponentially to nearly 50 centers across four states. Let us educate you today on the successful and fulfilling Child Care industry and how you can meet that high demand.
Discovery Point is an Award Winning Franchise
See what Discovery Point owners have to say:
Discovery Point Franchising

"I am so thankful to be a Discovery point Owner. I enjoyed my 23 years in the Hotel business prior to owning my Center, but I find it so much more rewarding to now own a Discovery Point. It is the best decision I have ever made."

Mike, Discovery Point Seven Oaks

Discovery Point Franchising

"My days are spent encouraging children's love of learning. It doesn't get any better than that!"

Robbin, Discovery Point Jones Bridge

Discovery Point Franchising

"I have felt full support from the Corporate office any time that I was in need of advice and assistance in handling different situations."

Yvette, Discovery Point Roswell